Management Team
The success of our group can be directly attributed to the high quality of leadership and the strength of our management team. Our goal is to ensure the continued success of our financial representatives by providing the proper guidance and support to help them experience both personal and professional growth.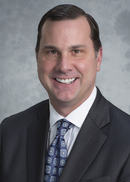 Michael T Byrne
Managing Partner
m.byrne@nm.com
Office 415-733-6555
My Networks:
Michael T. Byrne, CFP®, CLU®, ChFC®, has been the Managing Partner of the San Francisco network office since June 1, 2007, where he leads the efforts of five office that comprise of the San Francisco Bay Area Group.
Michael joined Northwestern Mutual in 1988, as a college intern in Clayton, Missouri. There, he ranked as one of the top ten college interns company-wide and went on to qualify for top company awards in his first three years as a full-time representative.
After only five years with the company, Michael entered his first leadership position as a College Unit Director. His excepional performance resulted in a promotion to Field Director in the Missouri network office, where he placed second among all field directors nationwide.
Michael has also qualified for Forum membership (top company production honors) and has achieved MDRT 1996-2014.
In 2004 Michael was invited to join the home office in Milwaukee, WI to participate in an executive training program. During this time, he served as a consultant to network and district network offices and their leadership teams. He also worked with the home office to help formulate Agency policy based on his findings and research with the field offices around the county.
On a personal note, Michael and his wife, Jennie, are the proud parents of three children.
Michael holds a marketing degree from Maryville University in St. Louis and enjoys spending time with his family, running, and skiing.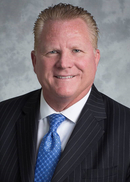 Craig Quinlan, CLU®
Managing Director
craig.quinlan@nm.com
Office 415-733-6511
Craig started his career with Northwestern Mutual in 1986 as a Financial Representative Intern, after graduating from Illinois State University. Utilizing the 15 years of experience gained as a Financial Representative, in May of 2003, Craig, became the Managing Director for The Quinlan Financial Group in Lombard, IL. Throughout his role as Managing Director, The Quinlan Financial Group was Regional Leader for the Central Region and received the District Agency Growth Award five years in a row. In 2008, his district office was the first to produce over one million dollars of First Year Commissions in under five year representatives.  In July 2009, Craig furthered his leadership career as a Managing Partner in Long Island, NY.  Under his guidance, the Long Island office ranked #2 for Northwestern Mutual's Team Award.  In May of 2014, Craig became the Chief Development Officer at The San Francisco Bay Area Group where he had the opportunity to oversee the growth and development of all Financial Representatives.
Throughout his career at Northwestern Mutual, Craig has always been passionate about being instrumental in the success of Financial Representatives. This passion lead him to his current role as Managing Director of the Walnut Creek and Redwood Shores offices of the San Francisco Bay Area Group.
Craig has two children, Christopher and Catherine. He and his wife Renee reside in Oakland, CA with their dog Lil Missy. They enjoy hiking, golfing and attending all the Bay Area professional sports games. In addition to Craig's role as Managing Director, Craig is on the Board of Advisors for the Alex's Lemonade Stand Foundation for Childhood Cancer. He continues to be very passionate in leading our community involvement efforts.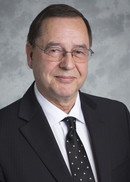 Philip L Hendrickson
Chief Financial Officer
philip.hendrickson@nm.com
Office 415-733-6508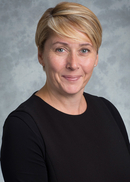 Rachel O Mangas Moniz
Chief Operating Officer
rachel.moniz@nm.com
Office 415-733-6525
My Networks:
As Chief Operating Officer, Rachel Moniz directly oversees and has primary reporting responsibilities for all personnel functions with the Firm's staff.   She is responsible for the operations of our strategic plan; implementing annual organizational plan; managing, and developing the staff; and the coordination of daily operations and internal systems.   In addition, she is actively involved with training and development.
Rachel Moniz joined Northwestern Mutual San Francisco in 2008 as the Director of Network Office Supervision.  In this role she managed the Compliance and Supervision for the Network Office.    She worked diligently to ensure that our operational, sales and servicing activities complied with all applicable laws, regulations, and company policies. She represented the supervisory function on the leadership team and recommended and implemented goals, strategies and action plans to improve compliance and supervision within our Firm.
Before joining Northwestern Mutual San Francisco, Rachel worked for a leading brokerage firm in San Francisco for 8 years specializing in fraud prevention, anti-money laundering and privacy.
On a personal note, Rachel lives in Marin with her two beautiful daughters.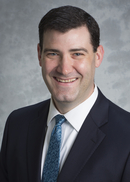 Managing Director
Office 408-535-5768
My Networks:
60 S Market St, Ste 600
San Jose, CA 95113
Doug Miller started his career with Northwestern Mutual in 2001 as an intern with the Schoon agency in New York City.  Doug relocated his practice back home to San Jose in 2005, where he met his wife Tamara.  Doug has held various leadership roles including, Mentor, College Unit Director, Field Director and Recruiting Field Director, all of which provided the skills for his current role of leading the San Jose office.  He is a multiple winner of the National Quality Award as well as a Million Dollar Round Table Qualifier.  He enjoys working with individuals and businesses, helping them plan for their financial futures.
Doug holds his bachelor's degree from Columbia University and enjoys cycling and making wine. He and his wife, Tamara, live in Gilroy.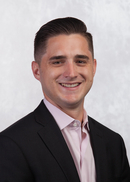 Office 415-733-6795
My Networks: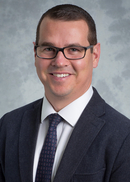 Field Director
Office 415-733-6751
As a Bay Area native, Davie has built his successful West Coast practice primarily through referrals. This allows Davie to create close relationships with each client and prospective client.
After graduating in 2007 for the University of Santa Cruz, Davie began his financial career as an auditor at Grant Thorton, but joined Northwestern Mutual in 2010 to pursue his goal of helping individuals, families, and businesses build a successful financial future. This client focus and commitment is the hallmark of Davie's business. Davie's practice inlcudes life insurance, disability, investments and retirement planning.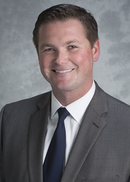 Field Director
Office 650-264-4884
My Networks:
Patrick Williams is a Financial Advisor with Northwestern Mutual. He started his career at Northwestern Mutual in 2010 after graduating from San Francisco State University. In 2013, he was appointed as College Unit Director, then appointed Co-Managing Director in our Northwestern Mutual-Silicon Valley Office in January 2015. Patrick specializes in strategic financial planning for high net worth individuals and businesses.
Patrick grew up in Santa Barbara, CA as well as Birmingham, AL. He lives in Nob Hill with his wife, Alexis. They enjoy hanging out with friends, trying new restaurants, wine tasting in Napa, and traveling. They are also huge college football fans.