Internships
You don't have to tell Michael Byrne about the importance of a strong intern program. Michael started as an intern with Northwestern Mutual in 1988 while attending Maryville University. His passion for the internship program and the opportunities it provides is surpassed only by his belief in the in the mission of the Network and Northwestern Mutual's life insurance products.
Since 1967, Northwestern Mutual's Internship Program has provided students an unmatched opportunity to learn more about themselves, the world of business, and test drive a financial services career. You'll have the chance to work in a real-world business environment, and the opportunity to earn performance-based compensation.
The San Francisco Bay Area Group provides tools, resources, and training to help you discover and build your markets to develop a real and successful business practice as a "College Financial Representative". You'll receive comprehensive sales training throughout your internship experience, as well as participate in mentoring and joint work programs for hands-on experience.
Unlike part-time college jobs, our internship has led to satisfying careers for many former college interns. In fact, one in three students in our internship becomes a full-time contracted representative upon graduation. Those who choose other career paths find they have increased their skills in communication, time-management, selling, and professionalism. These benefits have resulted in this internship being one of the Top 10 in America for 18 straight years! (Vault Guide to Internships, 2014 edition)
Here is what one of our College Financial Representatives (aka. intern) had to say about the program:
"One of the biggest things I learned while in the internship program was how to work in a business environment. The entire leadership team was so supportive and helped me every step of the way. I learned more during the one week of training than I have in a lot of my college courses."
Whether you know where your college education is taking you or you're still keeping your options open, we encourage you to see if Northwestern Mutual's Internship Program with The San Francisco Bay Area Group is right for you.
After completing the internship, the knowledge you have gained, coupled with the opportunity to begin your career with any one of the five offices in The San Francisco Bay Area Group as a full-time Financial Representative, can lead you to a profitable and fulfilling future.
The San Francisco Bay Area Group recruits and actively participates in many career centers at the following colleges and universities in the surrounding San Francisco Bay Area:
University of California Berkeley
University of San Francisco
San Francisco State University
Stanford University
Santa Clara University
San Jose State University
Saint Mary's College
California State University East Bay
Cal Poly San Luis Obispo
Notre Dame de Namur University
Menlo College
Sonoma State University
To find out more about an internship with The San Francisco Bay Area Group please contact the appropriate office below and visit our company internship homepage: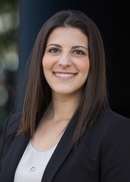 Aristea P Simvoulakis
Director of Selection
aristea.simvoulakis@nm.com
Office 415-733-6519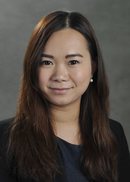 Shiying Zhou
Director of Selection
jo.zhou@nm.com
Office 415-733-6555